How to buy Ethereum (ETH) with cash in dubai UAE?


1. Visit Our Branch in Dubai
Calculate the best exchange rate for your ETH.


2. Pay For The ETH
Make payment via cash, card or bank transfer.


3. Get Your ETH
Get your ETH (Ethereum).
Our Features
We guarantee the best rate
we price match all local dealer competitors (including their online prices).
Get your funds instantly
Payouts occur immediately after we receive your ETH
Competitive fee structure
Check the fees you are expected to pay before a transaction
Global support
Buy ETH from nearly any country in the world
$100,000 Insurance
Secure Checkout with coverage up to $100,000 Identity Protection.
Continuous support
Our support team stands ready to help you out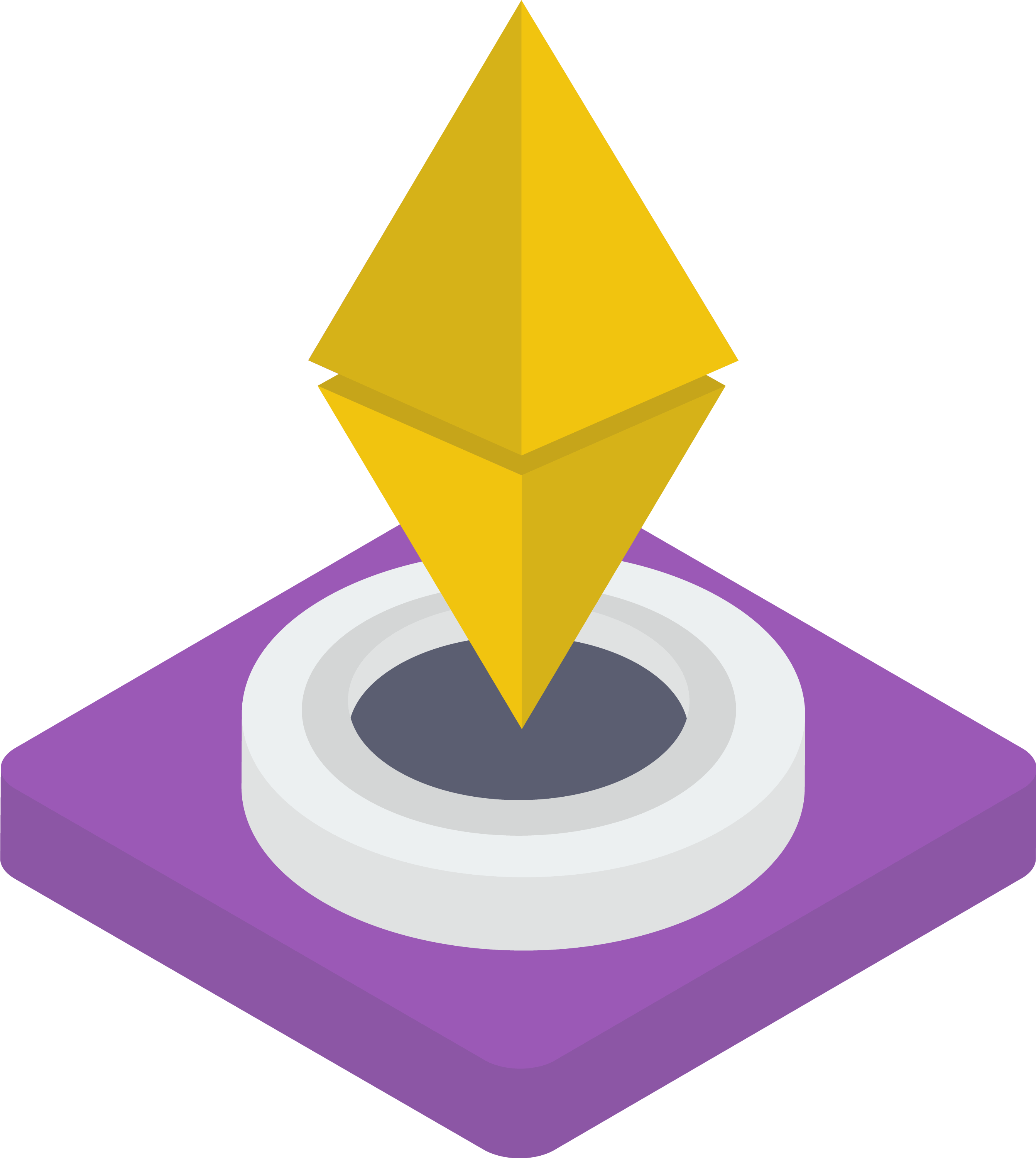 3 Reasons to Buy Ethereum
1. Ethereum provides real-world applications
Perhaps the key ingredient to Ethereum's success is its inclusion of smart contracts since its inception . Way back in 2013, Vitalik Buterin saw the importance of providing ways for a cryptocurrency network to execute transactions immediately upon some agreed-upon conditions being met. This functionality spurred a range of real-world applications that extend from finance to insurance, healthcare, and other large sectors waiting to be disrupted. Being an open-source, decentralized blockchain has its advantages for those holding ETH tokens. As Ethereum becomes the go-to platform upon which developers build dApps or crypto-focused projects, Ethereum's network effect grows. Accordingly, the utility Ethereum provides is real and tangible. Other cryptocurrencies struggle with this concept. While other cryptocurrencies do possess currency-like features, decentralized finance and the real-world applications that Ethereum has unlocked is a game changer in so many respects. The fact that Ethereum powers an incredible number of important, high-profile crypto projects right now leads investors to the idea that owning the basic building blocks of the cryptocurrency ecosystem is a good idea. Indeed, that's a hard concept to argue against.
2. Ethereum will be (more) green very shortly
Perhaps one of the biggest arguments against cryptocurrency ownership or acceptance as of late is the sheer amount of energy required to power these blockchain networks. Even one of the most bullish influencers in the crypto world, Elon Musk, took to Twitter to push for change on this issue. Ethereum's rise as one of the earliest cryptocurrencies meant a proof-of-work crypto mining model was necessary. Miners, or those verifying transactions across the blockchain, needed to be rewarded for doing so. After all, there are costs to adding the computing power necessary to make a network to begin with. However, with the crypto world having seemingly evolved to near-ubiquitous status among investors, Ethereum looks to change its ways. The cryptocurrency network announced an Ethereum Improvement Proposal 3554 (or EIP-3554, for short) to switch to a proof-of-stake model. By allowing Ethereum users to stake their existing Ethereum tokens to verify transactions, a significant energy reduction is seen across the blockchain. Those who stake their tokens will be rewarded in a similar way (via more ETH tokens). However, the amount of energy consumed across the blockchain will drop dramatically, a good thing for those looking to make passive income from their holdings without putting up the capital for mining rigs and handling the ongoing power costs associated with mining. The total energy reduction across the Ethereum network is estimated by the Ethereum foundation to be roughly 99.95%. This move is expected to vastly improve the social costs of crypto mining (and indirectly, crypto ownership). Those looking to own a greener, leaner cryptocurrency may start shifting toward mega-cap Ethereum as the primary choice over Bitcoin for this reason alone.
3. Ethereum powers the NFT world
Perhaps the biggest buzzword in the crypto world right now is NFT (non-fungible token). NFTs rose to popularity over the past year, due to the rapid rise in the valuations of these digital assets. Famously, a non-fungible token was sold earlier this year for a whopping $69 million. These sorts of price tags tend to invite speculators to the party quickly. As it happens, Ethereum powers some of the biggest and most well-known NFT marketplaces right now. Among these, opensea.io has seen incredible volume of late. NFT investors appear to like the flexibility of using Ethereum to trade their artwork. However, other cryptocurrencies such as Solana (SOL -10.60%) are popping up as competitors in the race for NFT market share. Will Ethereum be able to crowd out the competition in these growing crypto markets? Time will tell. However, investors looking to bet on the biggest and most robust ecosystem certainly have their fair share of reasons to consider Ethereum right now.
Why people trust Pallapay
Verification in less than 5 minutes

Licenses Payment Service Providers

24/7/365 live customer support
40-person team with expertise and experience

More than $170,000,000 in annual transactions

Instant cryptocurrency payouts

Lowest fees on the market

Excellent option for beginners and pros
FAQ about buying ETH (Ethereum) in PallaPay Dubai
This is my first time. Can you help me?
Yes, of course. Visit our office, and our employees will be happy to assist you with your transaction.
What is the min/max amount that I can buy?
Our Minumun Transaction Amounth is 1 ETH and Maximum 4M ETH Per Person Per Day
How long does it take to buy Ethereum in PallaPay Dubai?
The exchange takes around 5 to 10 minutes. We want our service to be convenient, and we try to take care of your needs as quickly as possible.
What are the opening and closing hours of the Dubai office?
Monday to Saturday 10 A.M. to 7 P.M., Sunday closed.
How many branches do you have in Dubai?
We have Few Branches in Dubai. But The Most convenient Branch is Located at Marasi Drive Business Bay P4 Floor Office P401 and P402 The Binary By Omniyat - Dubai - UAE
Can I Pay USD or Euro Instead of AED?
Yes You Can Pay Via USD or Euro :)
Do you have an app?
Yes We Do Have an App, You Can Download From Apple Store Or Google Play.
Do you provide receipt when i buy my eth in your Dubai store?
Yes we do provide an official receipt for any transaction.
Pallapay is the best place to buy Ethereum (ETH) and other Cryptocurrency with cash instantly.