Accept Payment Online
Best Way to Send and Receive Payments Securely
100000+
Transactions
40000+
Active Customers
140+
Countries available
Secure and reliable solutions
Accept payments, automate billing, increase sales.



Large Global Reach
We give merchants the ability to accept payments throughout the world.

All in one Payment
Accept Paypal, Visa, Master Card, American Express, Bank Transfer, All in One Place.

Fast and simple withdrawal
It's fast and easy to withdraw money using popular methods.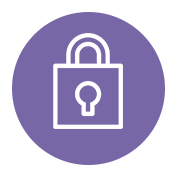 Purchase security
We will reimburse you for the full amount of the item If an item that you've bought online doesn't arrive.

Receiving payments
Accept payments on your website and get instant fund in your Pallapay Account.

Simple API
Receive instant notification of the status and payment options on your server.

Payment request
Send invoices for payment to your customers by email directly from your account.

SMS notifications
Free sms messages allow you to keep abreast of all operations in your wallet.

Support 24/7
Polite and qualified support staff are ready to resolve any of your questions.