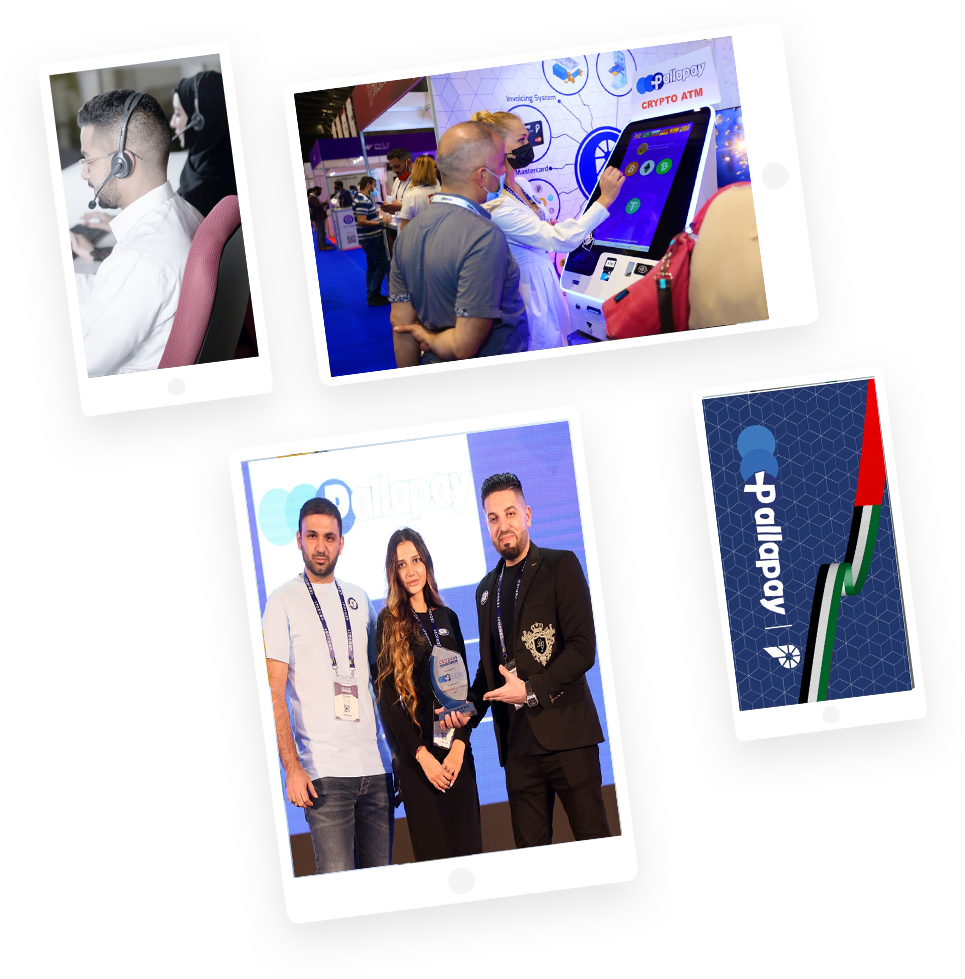 Where Payments Made Simple
Pallapay creates tools for cryptocurrency spending and acceptance. We think in future, and we present you the future.
Pallapay is proudly awarded The Most Trusted Crypto Project 2021 in Crypto Expo Dubai
Pallapay was founded in 2012, California, USA. While online payment services were still very young, we needed the perfect payment gateway. It did not exist, so we created the one.
We saw the potential in cryptocurrency to revolutionize the financial industry, making payments faster, more secure, more reliable with lower costs. Therefore, we started the Pallapay crypto division in 2018, focusing on blockchain payment technology, revolutionizing how people and businesses send, receive and store money around the world.
We have created the Pallapay Crypto Payment Gateway for online businesses and the Pallapay Crypto POS Machine for retail businesses, which allows merchants to get paid in cryptocurrency and receive the cryptocurrency in their wallet or fiat in their account, for the first time in the world, with 0% fee.
We have also created the Pallapay (PALLA) Token, which fuels all Pallapay transactions. It is also used to top up the virtual or physical Pallapay Prepaid Crypto Debit cards, which can be used all over the world for daily spending.
Our mission is to make payments simple, through our innovative thinking and skillful team, by bringing the future technologies to you today.
PALLA DMCC Dubai Branch "Headquarters"
Reg. Number: 999491 Office P402, The Binary by Omniyat, Marasi Drive, Business Bay Dubai, UAE
Palladium Payment Services L.L.C
Reg. Number: 1337470 Office P402, The Binary by Omniyat, Marasi Drive, Business Bay Dubai, UAE
Pallapay PTE. LTD
Reg. Number: 202138429Z 68 Circular Road, #02-01, Postal Code: 049422 Singapore
Pallapay International Inc
40 Wall Street office 112, New York, NY, 10005 USA
Connect with us
97144264781
We will respond on any day and time