Secure and reliable solutions
Protection you need, peace of mind you deserve

Your financial information
We help keep your transactions secure by not sharing your full financial information with sellers.

All in one Payment
Pay With Paypal, Visa, Master Card, American Express, Bank Transfer, All in One Place

Fraud prevention
Contact us if anything seems suspicious so we can help you protect yourself from fraudulent charges against your account.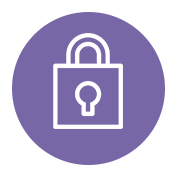 Purchase security
We will refund your money if after payment you do not receive the declared goods/service

Dispute resolution
If there's a problem with a transaction, we'll put a hold on the funds until the issue is resolved. We investigate and stay involved in every step of the way.

Simple API
Receive instant notification of the status and payment options on your server

Payment request
Send invoices for payment to your customers by email directly from your account

SMS notifications
Free SMS messages allow you to keep abreast of all operations in your Account

Support 24/7
Polite and qualified support staff are ready to resolve any of your questions